As a seller for a fundraiser you are allowed to upload an image in your My Fundraiser dashboard. This image is used on your fundraiser marketing page.
After you select "Edit Photo" on the My Fundraiser page you will see a upload screen below.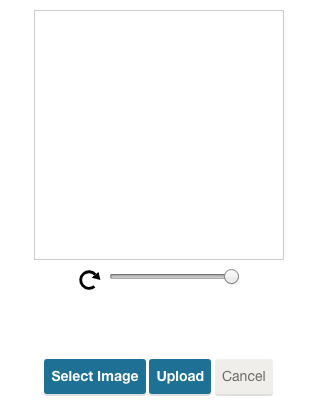 Click on the "Select Image" button and you should be given options to pick or take a photo depending on what device you are using.
If after selecting the image it should be loaded into the viewing window.


You can use the rotate and zoom to manipulate the image to get what you want in the viewing window. When ready use the "Upload" button to bring it into your dashboard.
If the image doesn't load into the tool it could be the size (too big or too small) or the type of file (jpg, gif and png are suggested).
If you can't get it to work, you can open a support request and we would be happy to assist you.